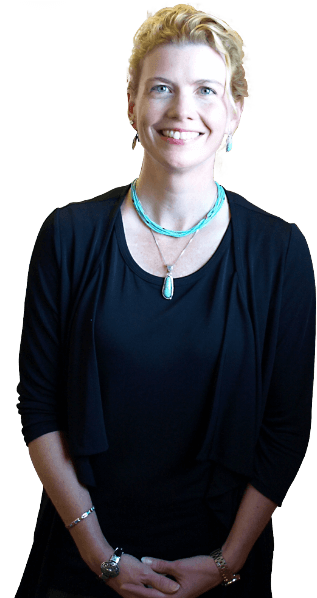 Our Top Rugged Tablets and Laptops for Public Safety

Police, firefighters, and EMS professionals all have unique challenges when it comes to their hardware. They need a device that will stand up to the demanding–and not always gentle–aspects of the job and also navigate perfectly, communicate with a central command station, and supply data-driven decisions.
Public Safety Challenges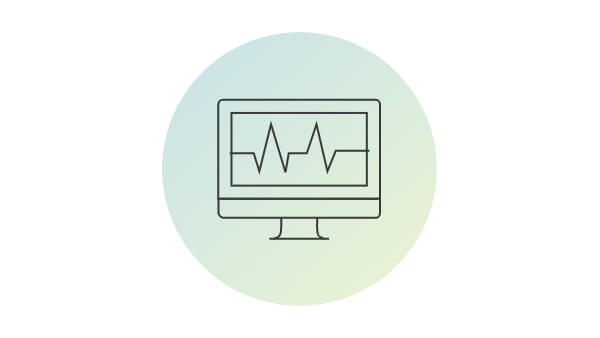 5G LTE and Speedy, Reliable Navigation
5G LTE ensures a fast device, allowing responders to send photos and videos to and from central command in little to no time, and find a speedy, reliable route to wherever they need to go. In situations where lives are on the line, there is no time for waiting.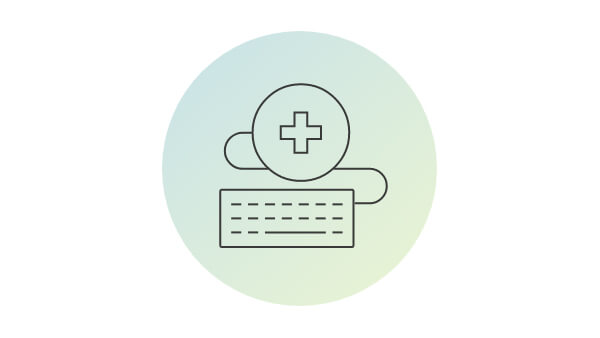 Proactive Incident Response
Embedded analytics and AI are helping public safety workers make smarter decisions, judging accidents before they happen and decreasing their response time.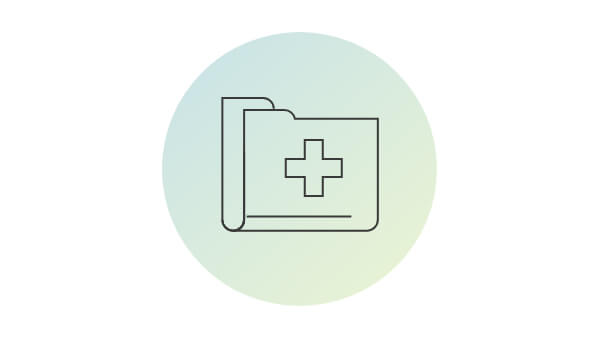 Data Transparency and Connectivity
With the increasing use of body and dash cameras, every piece of data is critical to an event. Transparent data helps prevent misconduct lawsuits and strengthen relationships and trust between first responders and those they are protecting.
Recommended Products
Getac F110 Fully Rugged Tablet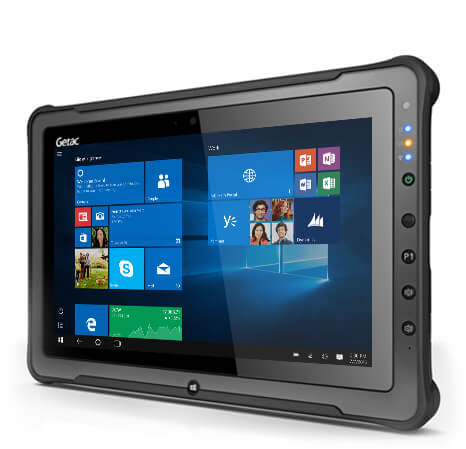 MIL-STD-810G and IP65 certified
Latest Intel® Core™ processors
Dual hot-swappable batteries
Dedicated GPS and 802.11ac WiFi
11.6" display
3-year bumper-to-bumper warranty
The smallest of our top Getac products for police, firemen, and EMTs is the Getac F110 Fully Rugged Tablet. Its size makes it one of the best options for car mounts because it is easily accessible and doesn't take up too much space, or as an option to keep tucked behind the seat. It's a mobile data terminal (MDT) and can be fixed to a vehicle or taken out for tasks such as face recognition, photos, and more. The F110 is fully customizable; it can come with all the bells and whistles you need, including a detachable keyboard.
Getac V110 Fully Rugged Convertible Notebook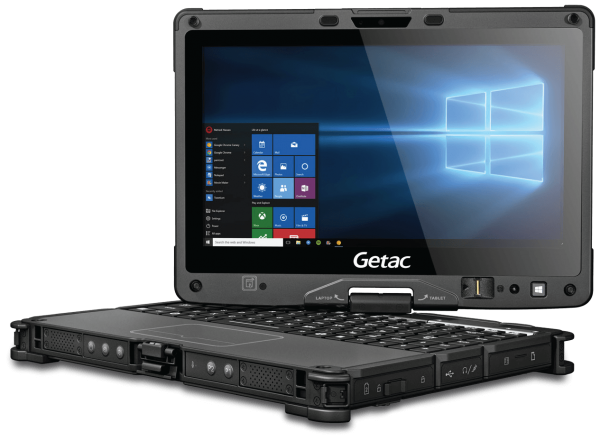 MIL-STD-810G and IP65 certified
Latest Intel® Core™ processors
Full-size 88 key backlit keyboard
Dedicated GPS and 802.11ac WiFi
11.6" display
3-year bumper-to-bumper warranty
The F110's "sister" is the Getac V110 Fully Rugged Convertible Notebook. The V110 is similar in almost every way to the F110, but comes with a full keyboard attached. The screen of the V110 swivels around to form a tablet.
Getac K120 Fully Rugged Tablet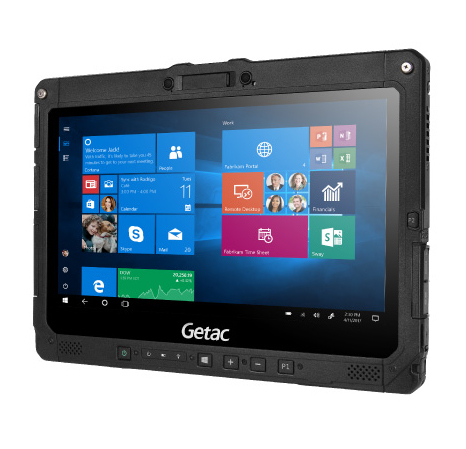 MIL-STD-810G and IP65 certified
Attachable full-size backlit keyboard
Multifunctional tablet hard handle
Adaptable hardware configurations
12.5" display
3-year bumper-to-bumper warranty
The Getac K120 Fully Rugged Tablet was specifically designed for police and public safety agencies. This tablet comes with a 12.5" screen and a full, detachable keyboard dock. The K120 functions as a tablet, but users can dock it into the full keyboard complete with ports. Equipped with an 8th generation Intel® Core i7/i5 processor and a wide range of connectivity options including GPS, 4G LTE, 802.11ac Wi-Fi, and Bluetooth, it offers exceptional processing power and communication capabilities from anywhere in the field.
Getac S410 Semi-Rugged 14″ Laptop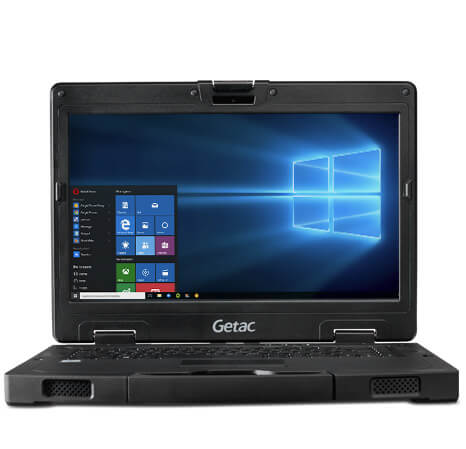 MIL-STD-810G and IP51 certified
Sunlight readable display
Thin, light design
Low temp. certified (-5.8°F)
14" touch display
The Getac S410 Semi-Rugged 14″ Laptop is perfect for an agency that doesn't plan on taking their tablet out of the vehicle. It isn't as rugged as our other options, but comes at a more affordable price tag and can be customized.
Getac UX10 Semi-Rugged 10" Tablet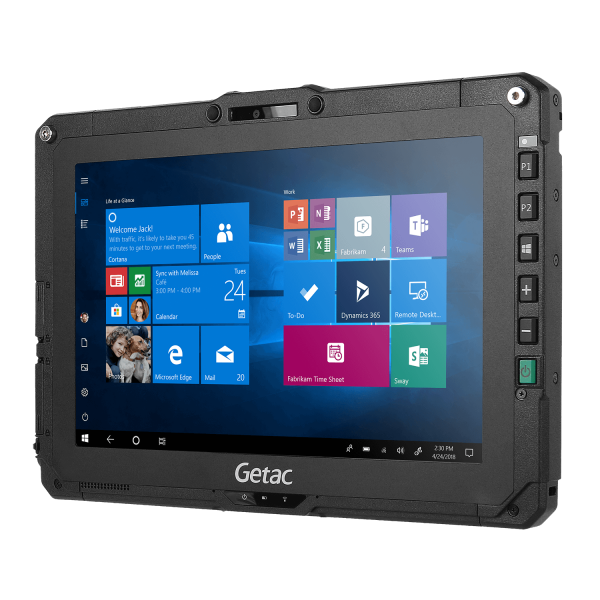 MIL-STD-810G and IP51 certified
Detachable hard handle and keyboard
Drop-protected up to 6 feet
Touchscreen that's usable in all conditions
10.1" sunlight readable display
The newest product in Getac's rugged line, the Getac UX10 Semi-Rugged 10" Tablet is similar to the K120, but more compact. This tablet can come with a detachable handle and keyboard and offers exceptional communication and data transparency with anyone in the field.
See how Getac helps the City of Pueblo's agencies get through their jobs day-to-day.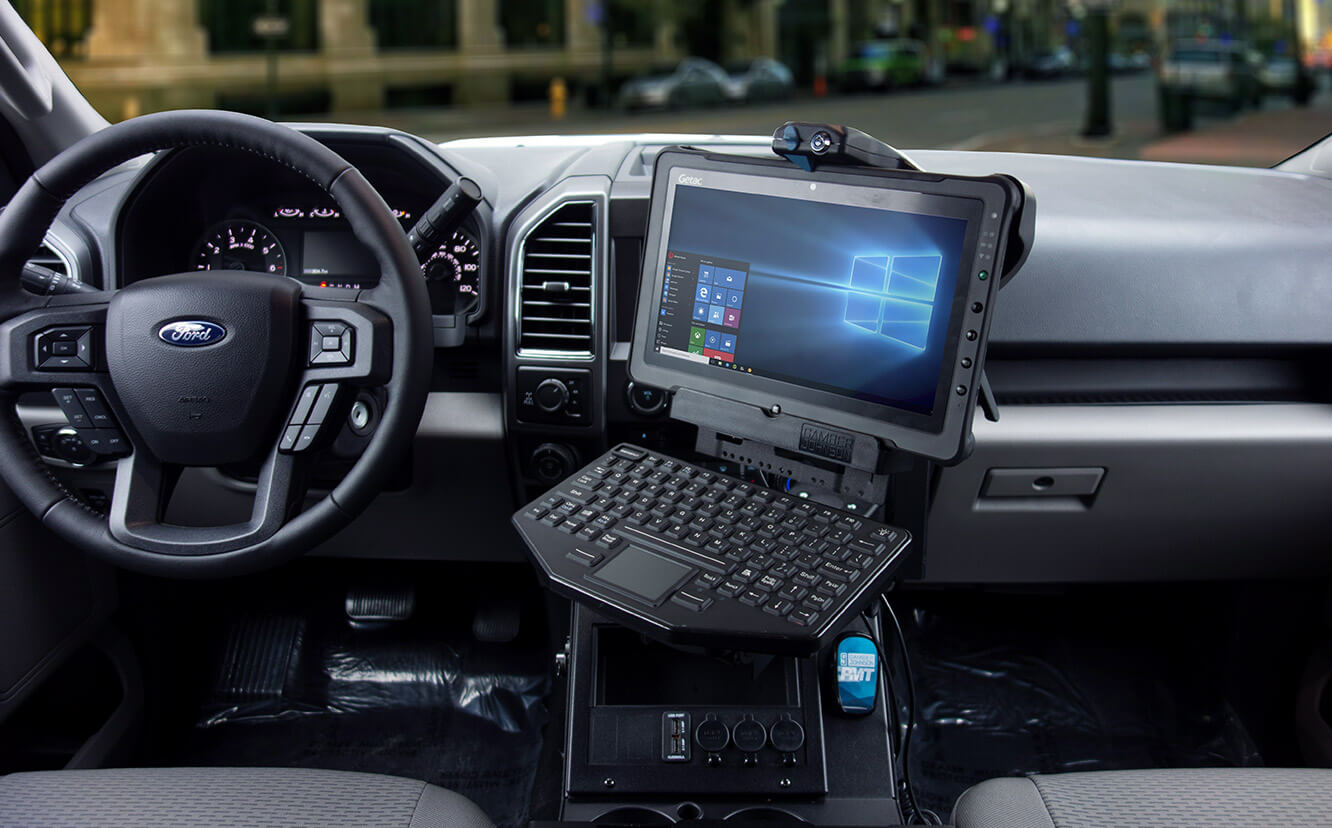 Mobile Data Terminals: Get the Full Solution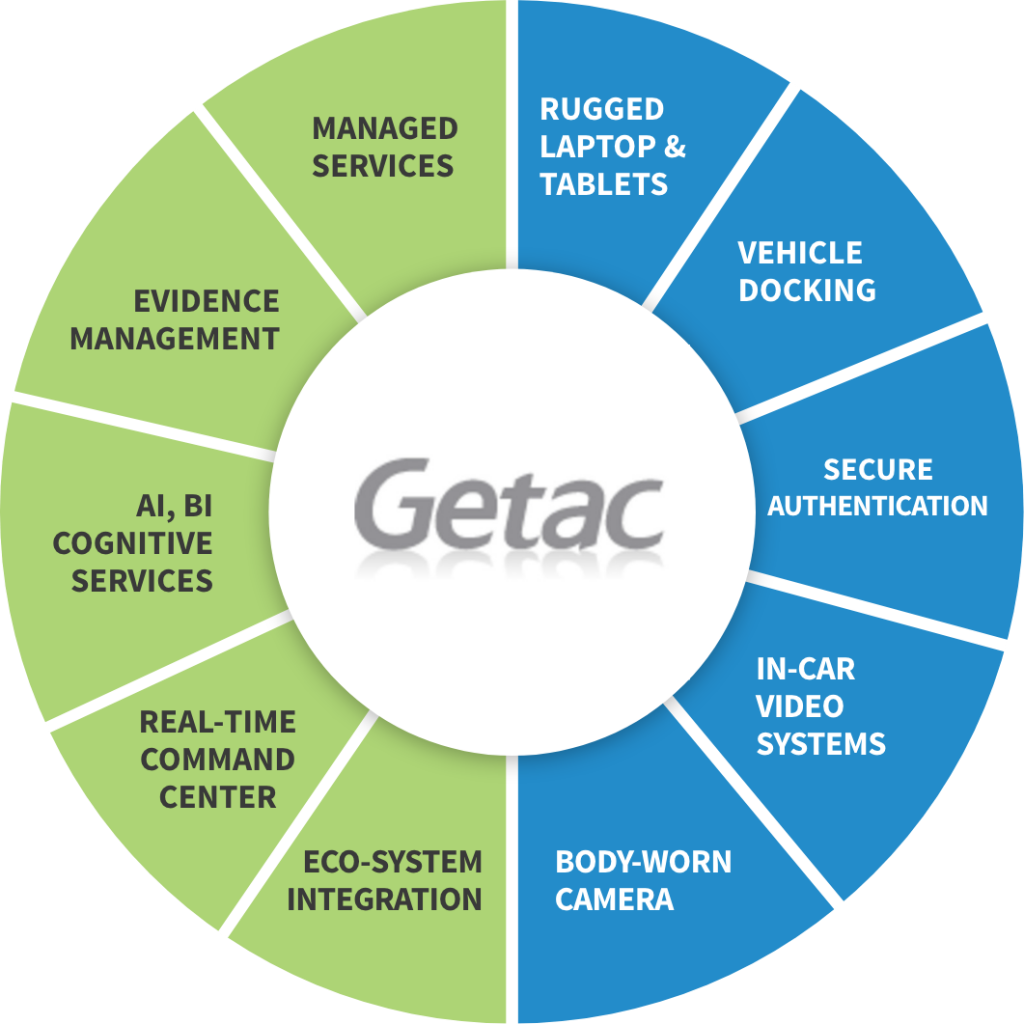 A rugged computing device is only half of the solution – the rest includes integrating the new computer with your docking station, keyboard, and software. We help with this, too, offering everything your new computer needs to function in your unique environment.
Getac partners with brands across the rugged space to bring you a complete solution for public sector workers on the go. Many brands, such as Gamber Johnson, Havis, ETC, work with Getac to create products that integrate seamlessly with your new device.
Whether you need to get a legacy item retrofitted or entirely upgrade your hardware, we will build a comprehensive solution for your new Getac product.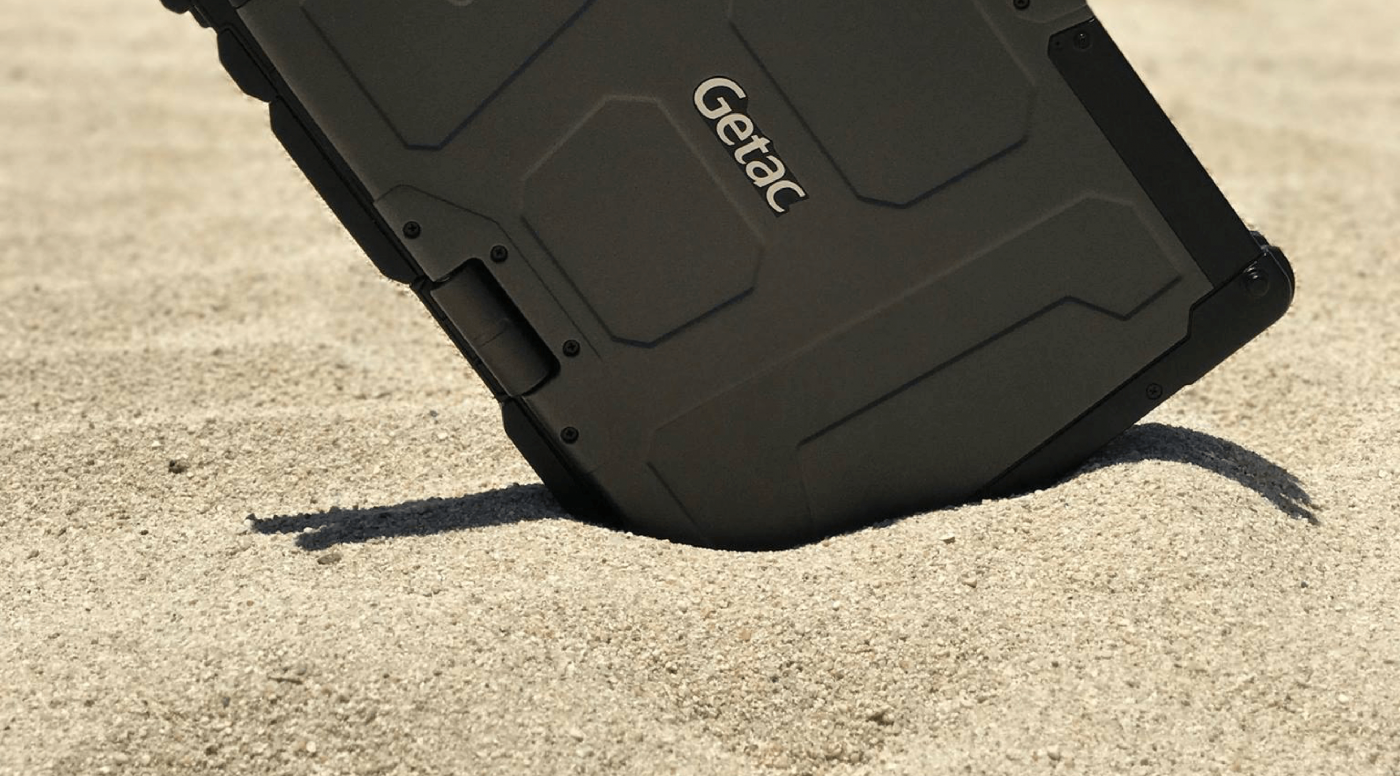 Why Choose Getac
Bumper-to-Bumper Warranty
Getac has one of the best warranties in the industry for their products, which is one of the reasons we choose their rugged devices over any other brand. They offer a 3-year, bumper-to-bumper warranty on all of their tablets and laptops, giving you peace of mind knowing that you're covered.
Comprehensive Solution
Getac works with other brands across the rugged computing industry to bring a comprehensive solution to its users. You'll find partner products that seamlessly integrate with your new Getac rugged computing device to bring you a solution unlike any other.
Impressive TCO
Rugged computers are 2.9 times less likely to fail than their consumer counterparts, ensuring that your investment works for you long-term. For minor repairs, customers can have parts shipped directly to them as part of the Getac Self-Maintainer program, so you can keep your device in the field where it's needed
Trusted to Deliver
Getac has been engineering rugged devices for over 30 years and has a powerful lead over its competitors for customer satisfaction, ranking #1 in customer satisfaction for rugged computing. Getac products hold up to rigorous testing standards and are backed by the industry's best bumper to bumper warranty solution.