Best Rugged Tablets and Laptops for Public Safety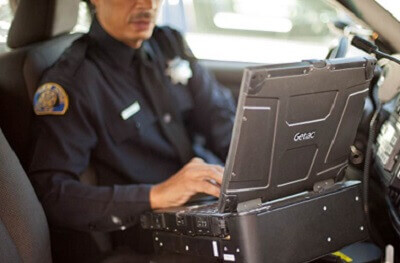 Police, firefighters, and EMS professionals all have unique challenges when it comes to their hardware. The fast-paced world they live in requires they have immediate access to crucial data without download times or hardware specs slowing them down. These first responders need the best rugged tablet or laptop that will stand up to the demanding–and not always gentle–aspects of the job. Not only do these police laptops help them create a safer environment for public safety, but it informs their actions and improves response times. Accessible police laptops and tablets allow law enforcement to navigate perfectly, communicate with a central command station, and supply data-driven decisions at a moment's notice.
Public Safety Challenges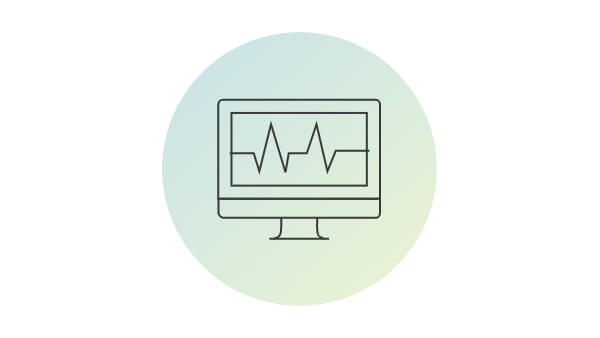 5G LTE and Speedy, Reliable Navigation
In situations where lives are on the line, there is no time for waiting. Police laptops that can connect to the 5G LTE network ensure law enforcement is working with the fastest devices available, allowing responders to send photos and videos to and from central command in little to no time. This also assists them in GPS navigation and routing, helping them find a speedy, reliable route to wherever they need to go.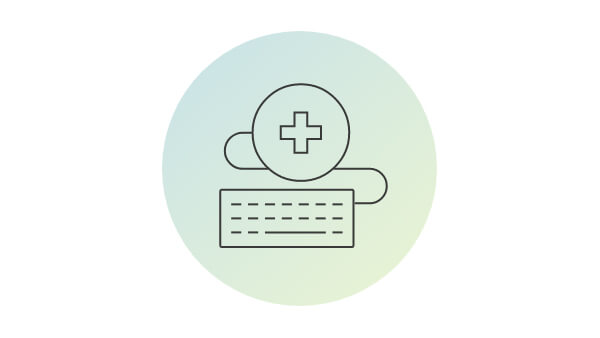 Proactive Incident Response
Every day, embedded analytics and AI are helping public safety workers make smarter decisions. This is creating a more accurate field of proactive incident response so law enforcement can judge accidents before they happen, decreasing their response time. This type of incident response technology allows them to be in the places they are most likely needed next based on traffic data, historical reporting, and crime maps.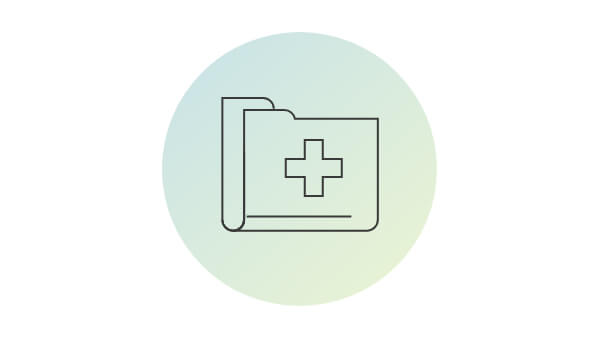 Data Transparency and Connectivity
With the increasing use of body and dash cameras, any day could become a high-profile event, making data transparency and connectivity a critical aspect of law enforcement and public safety. Transparent data helps prevent misconduct lawsuits on the job, as well as strengthen relationships and trust between first responders and those they are protecting.
Recommended Products: Getac's Best Rugged Tablets and Laptops for Public Safety
Never before has there been a better selection of tablets and police laptops adapted to the rugged conditions required by law enforcement. In keeping citizens safe, law enforcement officers must put themselves in unpredictable and uncertain situations. Maintaining contact with dispatch allows officers to minimize response times and better connect them with the department if they need backup or assistance in the field.
Getac helps connect your team with the latest technology in a rugged outfit that can perform above and beyond standards. Below are some of the top products for police laptops and tablets compared:
Getac F110 Fully Rugged Tablet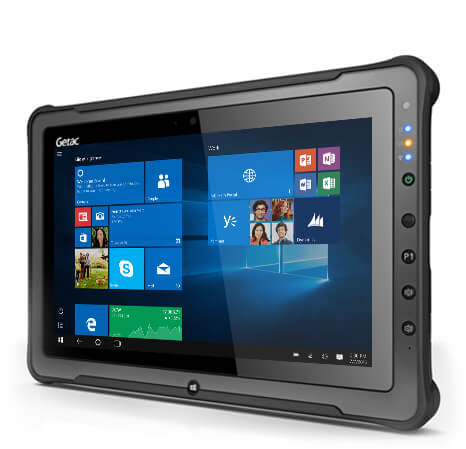 MIL-STD-810G and IP65 certified
Latest Intel® Core™ processors
Dual hot-swappable batteries
Dedicated GPS and 802.11ac WiFi
11.6" display
3-year bumper-to-bumper warranty
The smallest of our top Getac products for police, firemen, and EMTs is the Getac F110 Fully Rugged Tablet. Its size makes it one of the best options for car mounts because it is easily accessible and doesn't take up too much space. This F110 laptop also works as an option to keep tucked behind the seat for a display that is easily kept out of the way. This tablet is a mobile data terminal (MDT) and can be fixed to a vehicle or taken out for tasks such as face recognition, photos, and more. The F110 is fully customizable; it can come with all the bells and whistles you need, including a detachable keyboard for faster communication and data entry.
Getac V110 Fully Rugged Convertible Notebook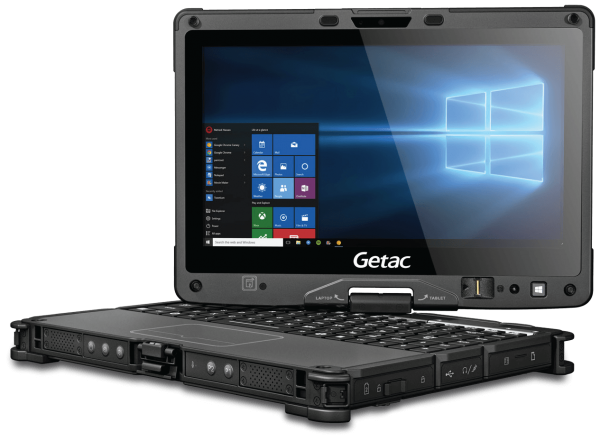 MIL-STD-810G and IP65 certified
Latest Intel® Core™ processors
Full-size 88 key backlit keyboard
Dedicated GPS and 802.11ac WiFi
11.6" display
3-year bumper-to-bumper warranty
The F110's "sister" is the Getac V110 Fully Rugged Convertible Notebook. The V110 is similar in almost every way to the F110 but comes with a full backlit keyboard as well as a multifunctional handle to carry the tablet like a briefcase. This laptop is the top choice for a more durable option typically used in task force vehicles and on-the-go communication. The screen of the V110 swivels around to form a tablet. The V110 also features a larger display at 12.5" and adaptable hardware configurations for full customization of the internal system.
Getac K120 Fully Rugged Tablet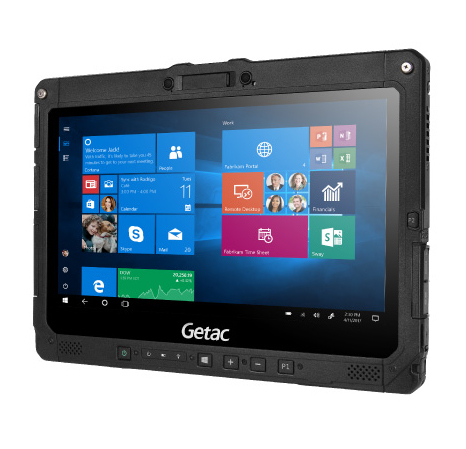 MIL-STD-810G and IP65 certified
Attachable full-size backlit keyboard
Multifunctional tablet hard handle
Adaptable hardware configurations
12.5" display
3-year bumper-to-bumper warranty
The Getac K120 Fully Rugged Tablet was specifically designed for police and public safety agencies. This tablet comes with a 12.5" screen and a full, detachable keyboard dock. The K120 functions as a tablet, but users can dock it into the full keyboard complete with ports. Equipped with an 8th generation Intel® Core i7/i5 processor and a wide range of connectivity options including GPS, 4G LTE, 802.11ac Wi-Fi, and Bluetooth, it offers exceptional processing power and communication capabilities from anywhere in the field.
Getac S410 Semi-Rugged 14″ Laptop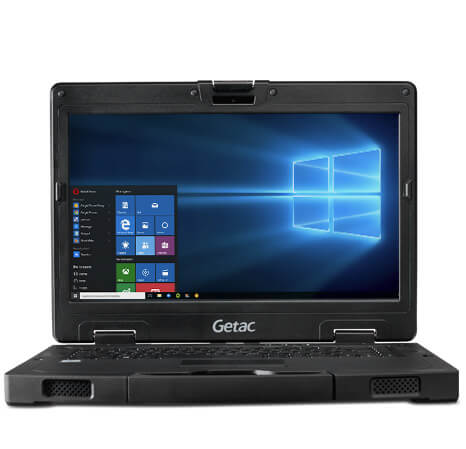 MIL-STD-810G and IP51 certified
Sunlight readable display
Thin, light design
Low temp. certified (-5.8°F)
14" touch display
The Getac S410 Semi-Rugged 14″ Laptop is perfect for task forces that only require an in-vehicle tablet, never needing to take the display out in the field. This laptop is designed to stay in the vehicle, meaning it can't withstand as rugged conditions as other options from Getac, however, it does provide the user with a 14" display that is readable even in sunlight. This laptop comes at a more affordable price tag than other more durable design options and can be customized to suit task force needs.
Getac UX10 Semi-Rugged 10" Tablet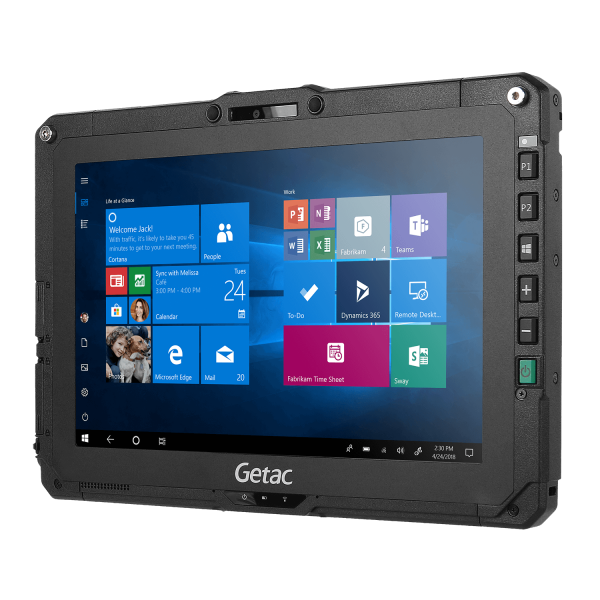 MIL-STD-810G and IP51 certified
Detachable hard handle and keyboard
Drop-protected up to 6 feet
Touchscreen that's usable in all conditions
10.1" sunlight readable display
The newest product in Getac's rugged line with a drop-protection rated up to 6 feet, the Getac UX10 Semi-Rugged 10" Tablet is similar to the K120, but more compact and lightweight while offering more durability for all conditions. This tablet optionally comes with a detachable handle and keyboard, transforming into a touchscreen tablet whenever needed. These adaptable features offer exceptional communication and data transparency with anyone in the field. With a display that can be read in sunlight or dimmed for night-time shifts, this tablet is becoming a favorite for many first responders.
See how Getac helps the City of Pueblo's agencies get through their jobs day-to-day.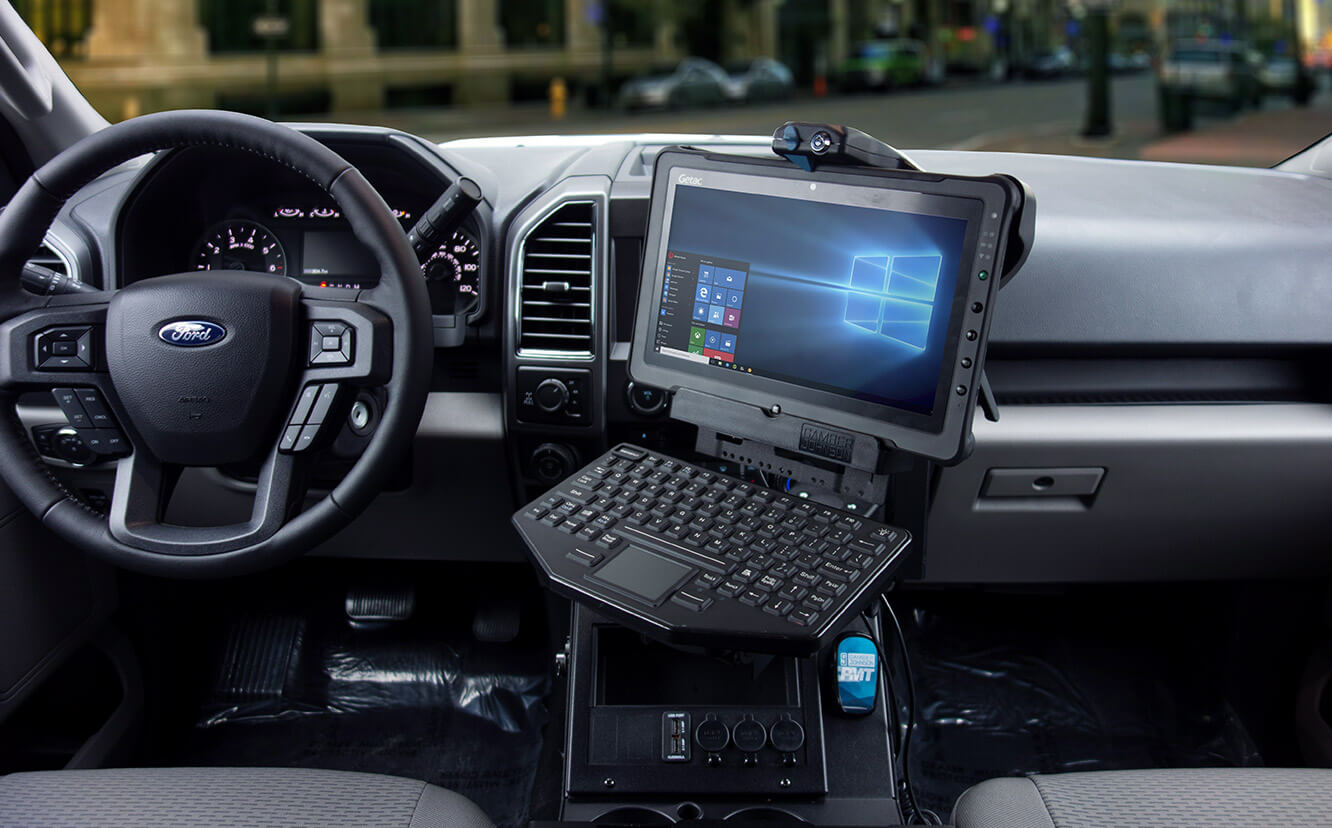 Mobile Data Terminals: Get the Full Solution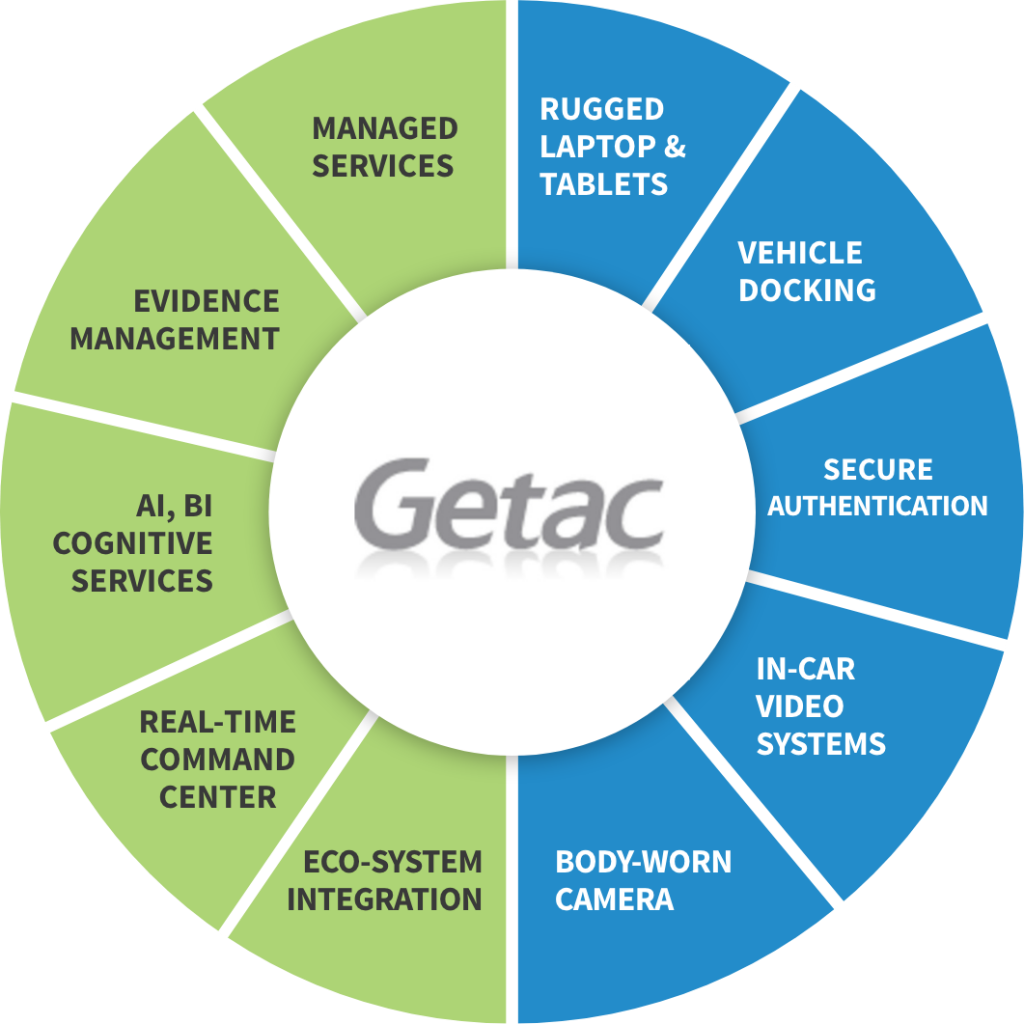 Even the best rugged tablet or laptop is only half of the solution – the rest includes integrating the new computer with your docking station, keyboard, and software. We help with this, too, offering everything your new computer needs to function in your unique environment.
Getac partners with brands across the rugged space to bring you a complete solution for public sector workers on the go. Many brands, such as Gamber Johnson, Havis, ETC, work with Getac to create products that integrate seamlessly with your new device.
Whether you need to get a legacy item retrofitted or entirely upgrade your hardware, we will build a comprehensive solution for your new Getac product.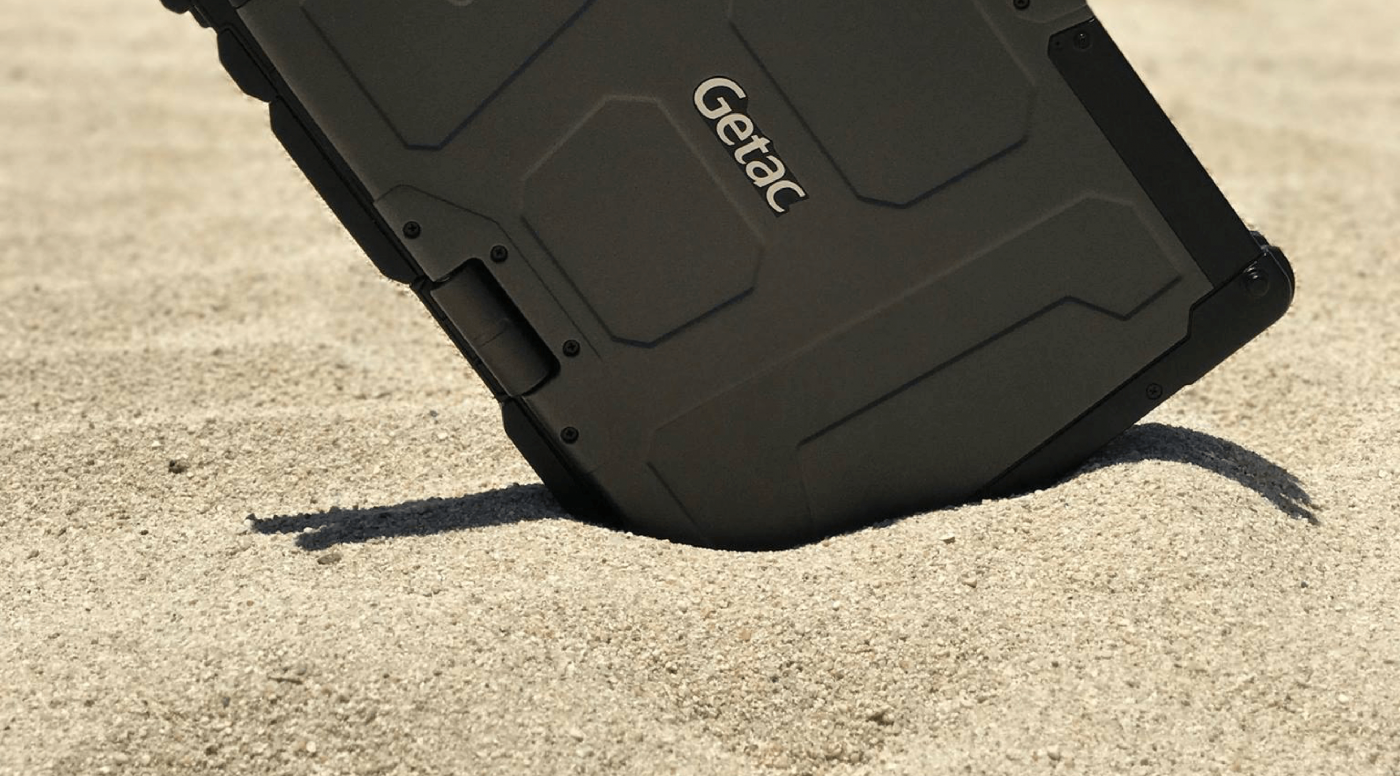 Why Choose Getac
As the name brand in police laptops and tablets, Getac has been around for nearly 30 years to supply defense electronics to the Aerospace industry. They have made a significant contribution to the rugged computing business and continue to provide highly responsive devices with premium performance today. Below are just a few of the features that Getac offers that help them stand out:
Bumper-to-Bumper Warranty
Getac has one of the best warranties in the industry for their products, which is one of the reasons we choose their rugged devices over any other brand. With a wide range of options available for performance and models, Getac offers a 3-year, bumper-to-bumper warranty on all of their tablets and laptops so you can ensure the task force gets the best technology available based on their needs on the front lines. Bumper-to-bumper warranties are also often called comprehensive warranties because of how inclusive they are for covering damage and repairs. This type of warranty is unheard of in mainstream product availability, giving your team peace of mind knowing that you're covered no matter what happens in the field.
Comprehensive Solution
Getac works with other brands across the rugged computing industry to bring a comprehensive solution to its users. No matter the level of customization you need, Getac has developed a product that allows you to seamlessly integrate partner products with your new Getac rugged computing device. This level of compatibility provides a solution unlike any other in the field, helping you establish faster response times and communication with safer protocols whenever you're on the job.
Impressive TCO
Rugged computers are 2.9 times less likely to fail than their consumer counterparts, ensuring that your investment works for you long-term. This lowers the overall TCO or Total Cost of Ownership for first responders and police departments. While the warranty covers many major repairs through the Getac repair center, minor repairs can be much more flexible. In the event of minor damage to the device, you can have parts shipped directly to your department as part of the Getac Self-Maintainer program. This ensures that there is no gap in navigation or communication technology while you are out in the field, keeping the device where you need it most.
Trusted to Deliver
Getac has been engineering rugged devices for over 30 years and has a powerful lead over its competitors for customer satisfaction. Ranking #1 in customer satisfaction for rugged computing, Getac products hold up to rigorous testing standards and are backed by the industry's best bumper-to-bumper warranty solution on the market today. This brand has consistently delivered premium products at an affordable price to first responders around the country. With high-performance reliability and full customization options, Getac is a trusted brand that has shown time and time again that they are here to deliver quality.
The Ultimate Police Laptops Buying Guide
To guarantee optimal performance, however, you need to have a laptop or tablet that can withstand the rigors of the job. Functionality and features may range, providing you with different options based on your needs. To ensure the laptop fits the situation, consider what you need in different areas of functionality:
Ease of Use, Accessibility – you should ensure that your laptop has the appropriate mounting system if it is being mounted in a vehicle. In a situation where high speeds may be involved, or unpredictable jobs may require its use in sunlight, rain, or nighttime conditions, the tablet or laptop must be able to adjust for maximum visibility and touchscreen operation.
Durability and Security – Every device meant to go into the field will need some level of durability and protection from various weather conditions, drop protection, extreme temperatures, and sand or dust. Additionally, security features should be included in the device, such as the ability to cable-lock the laptop, store discs, and comply with federal security standards. These features are essential to prevent theft and malicious access to the device.
Customization and Value – With each police department operating under its own policies and procedures, the laptop must be completely customizable. On top of the value provided by the devices' durability, high level of performance, and ease of use, they should have a low failure rate and high customization ability.
Performance and Response – Quick communication and access to information like case reports, information from dispatch, or navigation routes are essential on the job. Depending on the device, it may be enabled with a mobile printer, mag-strip reader, extended battery life, or operation on a dedicated network. Not only does this high level of performance and response keep law enforcement safe, but also the public they are sworn to protect.